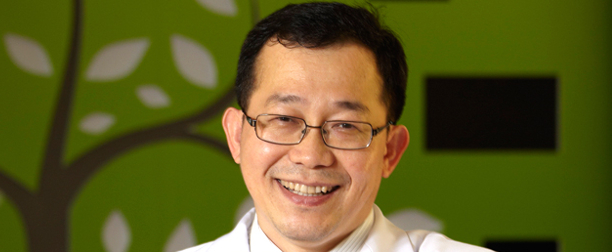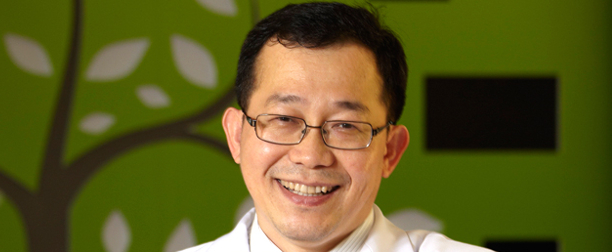 Dr. Torsak Received his medical degree from Chiang-Mai University in 1989, practicing in Orthopedic surgery field. Twenty years of experience and clinical practice in different settings, from NGO hospitals in the Lao PDR, to local government and private hospitals, convinced Dr Torsak that the conventional practice of medicine is best at helping patients with acute conditions such as trauma, infections, cerebro-vascular accident etc. Modern medicine has amazing tools at its disposal through prescribing medicine, surgery or other interventions, but is less effective in treating chronic illness. Chronic illness requires more understanding of the underlying imbalances in basic physiologic functions, which are all too commonly ignored by the regular practice of medicine. His training with the Institute for Functional Medicine or IFM in the U.S. and subsequent application of the Functional Medicine Model within his clinical practice has helped him find solutions for chronic illness which were impossible when he practiced purely as a conventional physician. He is the only physician in Thailand and the one of three physicians from Asia that joined the Certified Functional Medine Practitioner -CFMP course of IFM.
With the Functional approach to chronic illnesses, Dr. Torsak learned that he can help patients to understand causes of chronic illnesses, including environmental, lifestyle and genetic factors that result in functional imbalances, to be able to explain what is going on within the disease process, and to formulate an understandable remedial program for each individual. This allowed him to aim for restoration of normal function within the body and relief of symptoms, not only just the suppression of symptoms and symptomatic relief.
Dr.Torsak is one of the founders of Thailand Institute for Functional Medicine, holding the position of Director of Medical Education until now. He is the founder of Better Being Hospital, the first functional medicine and rehabilitation center in Thailand, while providing consultation to a number of private hospitals in Bangkok, as well as a lecturer at Mae Fah Laung University. Most of his patients are the patients suffering from a variety of chronic illnesses.
In the past five years, Dr.Torsak has focused on special needs children. He has joined the DAN or Defeat Autism Now program at Autistic Research Institue or ARI and using functional medicine and a biomedical approach to help customize the management program for those kids. This program helps to adjust lifestyle and environmental factors, which normally affect the children's individual genetic profiles. By promoting and balancing basic physiologic functions improvement can be seen in behavioral, mental and developmental problems in special needed children.